Visit Fuji-Q Highland to get your adrenaline rushing with all the thrilling rides. The park consists of some of the most exhilarating rides, overlooking the majestic Mount Fuji. Fuji-Q Highland holds some of the record-holding attractions such as Takabisha, the steepest roller coaster with a fall angle of 121 degrees and Do-Dodonpa, the fastest roller coaster with a maximum speed of 180km/h. Besides the thrilling rides, there is also child-friendly rides at Thomas land as well as ani-me themed rides. There is something for everyone regardless of age. Fuji-Q Highland packs everything you can dream of in one theme park. Get your tickets today and feed your inner thrill-seeker!
What You Get
Fuji-Q Highland 1-day admission
Adult: Age 18 to 64
Youth: Age 12 to 17
Child: Age 6 to 11
Infant: Age 1 to 5
Senior: Age 65 and above
Includes:
1-day admission to Fuji-Q Highland
Unlimited Rides within the park
Excludes:
Super Scary Labyrinth of Fear
Special Events
Rental Skates
Coin operated rides
Additional Information
This product is only valid for visitors to Japan. It cannot be used by Japanese nationals
The e-voucher must be redeemed within 90 days from the date of purchase
The e-voucher cannot be used after the expiration date
Children under the age of 5 must be accompanied by a person age 12 and above to go on the attractions
Please exchange for the physical ticket by scanning the QR Code on the e-voucher at the self-service redemption machine next to the entrance. After redeeming the physical ticket, go directly to the entrance for face recognition to enter. There is no need to line up at the ticket window
Please only redeem the tickets on the day of usage. It cannot be redeemed in advance
Please refer here for more information on the operational status
Each attraction has height and age restrictions. Please check the official website or at the attraction
Please note that Fuji-Q Highland will be closed from 1 March to 8 March 2020
How to Use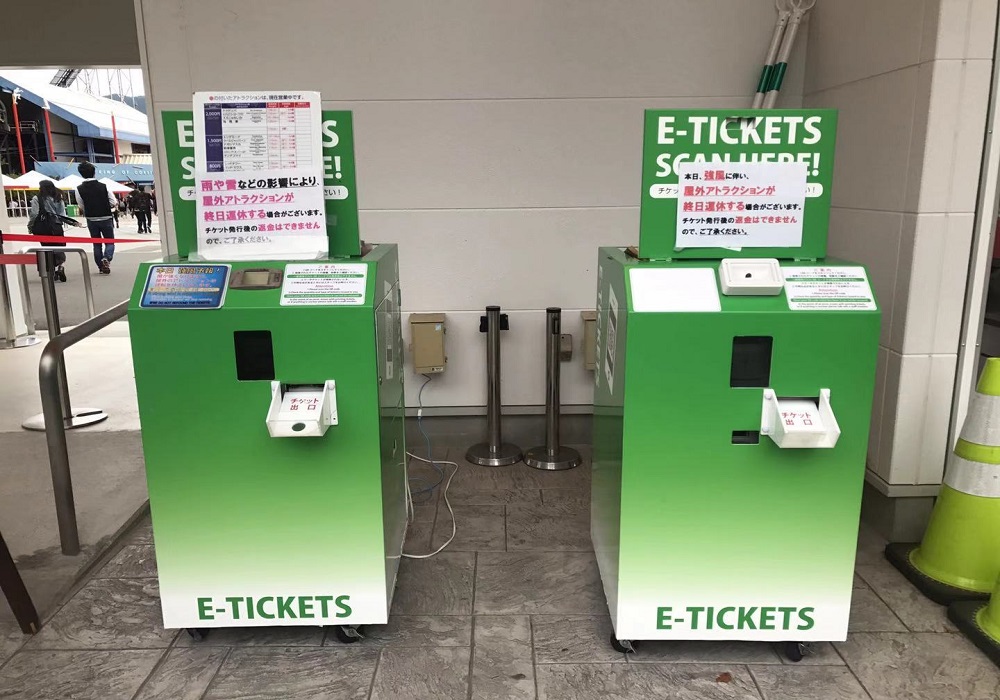 Terms and Conditions
Changi Recommends and the appointed operator will not be responsible for any accidents, loss of property or damaged caused by individual negligence
The e-ticket/e-voucher cannot be exchanged for cash or used on more than one occasion
Any alteration(s) on the e-ticket/e-voucher will not be accepted by Changi Recommends and the appointed merchant
In the event of unforeseen circumstances that affects tour departure or ticket/voucher invalidity, customers will be notified and be advised accordingly
Cancellation Policy:
No refunds will be entertained for cancellations
There will be no refunds even if included items are not utilised by the visitor
In the event of late comers/no show, it would be considered as cancellation and no refund will be given
Upon purchase of the ticket, you will receive an email confirmation with e-ticket/e-voucher. Tours and tickets are subjected to availability and are not confirmed until a second confirmation email is received.