Kitaca Card
Enjoy hassle-free transportation with the Kitaca Card.
---
Kitaca is an IC card that allows passage through the ticket gate without the hassle of buying a ticket. Enjoy your travels in Hokkaido by using the Kitaca Card and avoid the hassle of standing in line to buy a ticket. The Kitaca Card can also be used as electronic money for shopping. With one touch at a terminal of a Kitaca electronic money affiliated store, you can go shopping easily and speedily. As long as you charge the card, the same card can be used over and over again. You can use Kitaca card not only in Hokkaido but also at any nationwide IC marked railroad, bus, and so forth. Explore Hokkaido and travel easily with the Kitaca Card.
Details
What You Get
Kitaca Card
Adult: Age 12 and above
Includes:
Kitaca Card preloaded with 1,500yen and deposit of 500yen
Excludes:
Additional Information
The e-voucher is only valid on the selected date
The card is pre-loaded with 1,500 yen and 500 yen deposit
Reserved seat buses for JR and airport shuttle buses cannot be used.
The card is valid for 10 years. If the card has not been used for 10 consecutive years, the magnetic stripe of the card will be invalid.
How to Use
Present QR Code to exchange for the physical ticket at the redemption counter
Redemption Counter:

New Chitose Airport International Terminal Arrival 2F EASY GO Counter
Opening Hours: 09:30 - 18:30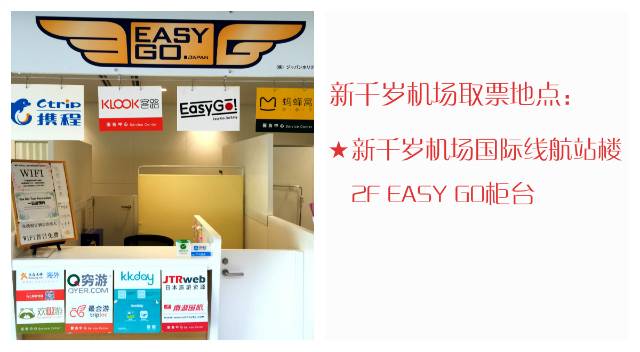 Terms and Conditions
Changi Recommends and the appointed operator will not be responsible for any accidents, loss of property or damaged caused by individual negligence

The e-ticket/e-voucher cannot be exchanged for cash or used on more than one occasion

Any alteration(s) on the e-ticket/e-voucher will not be accepted by Changi Recommends and the appointed merchant

In the event of unforeseen circumstances that affects tour departure or ticket/voucher invalidity, customers will be notified and be advised accordingly
Cancellation Policy:
No refunds will be entertained for cancellations

There will be no refunds even if included items are not utilised by the visitor

In the event of late comers/no show, it would be considered as cancellation and no refund will be given
Upon purchase of the ticket, you will receive an email confirmation with e-ticket/e-voucher within two days. Tours and tickets are subjected to availability and are not confirmed until a second confirmation email is received.